Alex Nuijten is a very well known Oracle ACE Director, about whom we already spoke before in this other blog entry when we introduced his session about structuring an APEX app.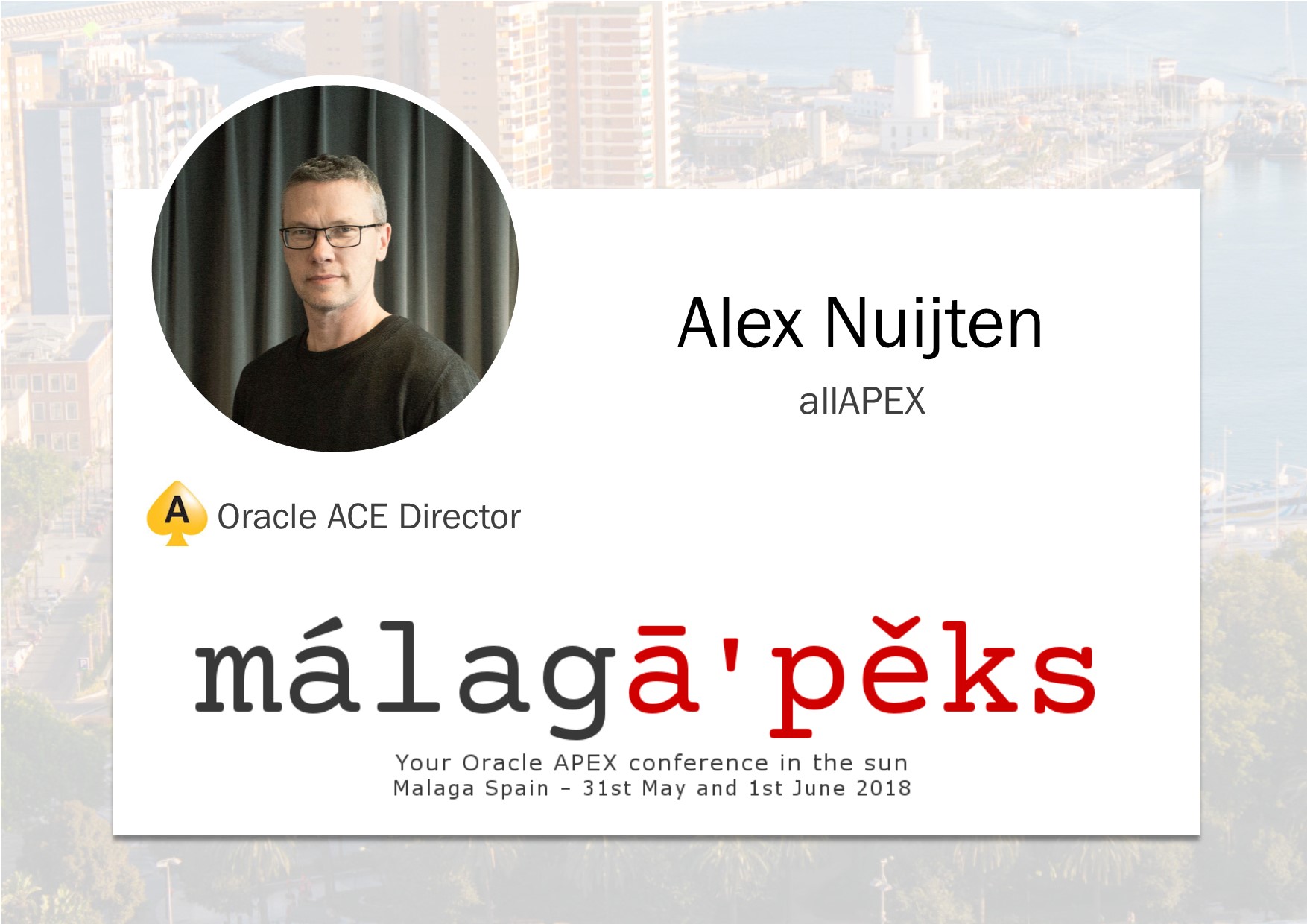 Today, we want to talk about his second session: Life after Forms: The Move to APEX. For those of you who have been working with Oracle technologies for a while, it's a great opportunity to go forward for better tools that the ones that used to be standard.
Companies struggle with the question: Should we move to APEX when the time has come to let go of Oracle Forms?

This session will tell the story of a migration project where the Oracle Forms application needed to be replaced with an APEX application. What could we have done better? What are the lessons learned? What was the best choice that we made during this project? Not from the books, but from experience.
If you don't want to miss anything of what Alex has to say, don't forget to follow his Twitter account at @alexnuijten. He's already proved that he owns a great knowledge to share. Run to get your tickets if you haven't got them already here, and don't forget to stay tuned to our Twitter account (@malagAPEX) to get the latest news about #MALAGAPEX18!