More and more of us are making the move to the cloud and no exception for our APEX environments. Juan Carlos is a Cloud Consultant working for Oracle. Join us and learn from Juan Carlos' experiences!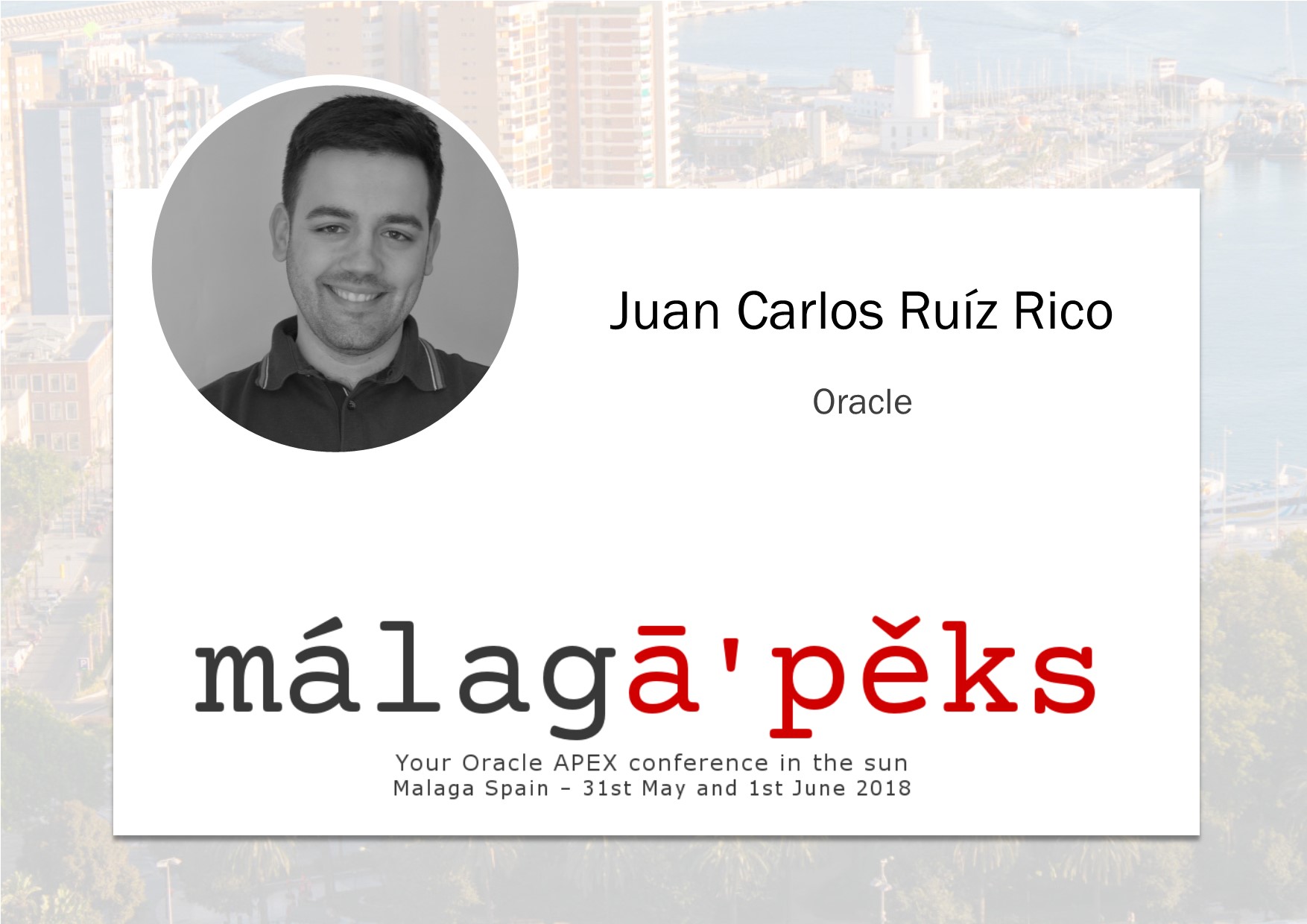 Cloud Technologies is not a topic of the future but the present for many companies that uses APEX and end users. In this session, attendees will learn two topics:
What are the different ways APEX can be deployed and used in the Oracle Cloud: from running departmental apps on Exadata Express to mission critical apps running on Bare Metal Cloud or Exadata Cloud.
What are the advantages that APEX apps can take by running it in every service model.
You can follow Jeroen here at @LinkedIn
Don't forget to stay tuned for the latest news from malagAPEX.com or follow our Twitter feed: @malagAPEX using hashtag #malagAPEX18